Magento Commerce, an entity responsible for $155 billion in annual sales volume, is jumping into the Progressive Web Applications (PWA) game. This announcement is excellent news for online businesses that want to employ cutting-edge web technology and improve their operations. With the employment of Magento's PWA Studio, companies can now combine the best of two worlds. Both desktop functionality with the speed and convenience of a native mobile app. Once you see the revolutionary nature of the PWA, you'll want to incorporate it as soon as possible into your existing online framework. With Magento's PWA studio, you'll have multiple tools by which to accomplish this vital task.
What Is a PWA?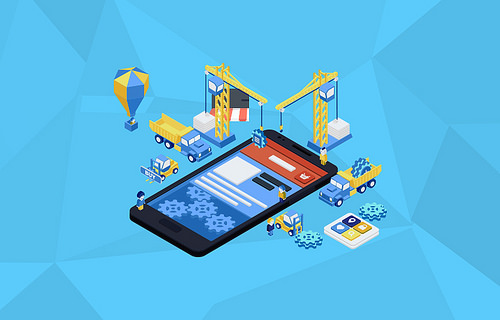 Image via
Flickr
by Limelight Leads
Progressive Web Applications
were the brainchild of Google engineer Alex Russell. The ingenuity of this technology was it allowed a mobile app to run through a browser versus being a standalone app. Traditional mobile design focused on native apps since they were quick to load and provided a unique experience for the user. With the advent of PWAs, you had a user experience (UX) that felt like a traditional mobile app, but one that could progressively load information and run within a web browser. Designers have known for some time that native mobile apps have the highest conversion rate with several percentage points higher than desktop. Companies such as Amazon have leveraged excellent app design to build a powerhouse business. However, native apps have their downsides. They have limited distribution as consumers tend to download apps only from businesses that they often frequent. In this respect, not all apps are created equally. In addition, running a native app requires many resources as it requires significant finances to build successfully along with continual maintenance costs to consider. Traditionally, the only way a native app made sense was if you were a large corporation with extensive financial resources, a company with a consumer base that frequently made purchases, or a company with an extensive loyalty program to build brand recognition. Smaller companies were left out of the app game. The advent of PWAs changes this equation. Using open web technology, a PWA can provide a native app UX at a high load speed but deliver both within the confines of a mobile web browser. This capability opens up the mobile eCommerce playing field to a huge extent. With PWAs in play, companies don't have to invest resources to such a high degree in creating native mobile apps. In addition, compared to traditional mobile websites, a PWA is faster, more usable, and offers the potential for much higher conversion rates. Magento clearly recognizes the value of using PWAs, and the creation of the PWA Suite promises to further enhance Magento's ability to increase your share of the eCommerce marketplace.
Advantages to Using a Progressive Web App
While
responsive web design
has been the standard for quite some time when it comes to the mobile web, PWAs represent an evolutionary step forward. The secret to PWAs are the "Service Workers," application programming interfaces (APIs) that enable JavaScript to run in the background. This new open web technology allows the mobile web to give the consumer a browser-based experience that essentially feels like a native mobile app. The advantages to this technology are many. Compared to a traditional browser experience, PWAs provide much faster speeds and a smoother experience in terms of scroll rate and transitions between pages. Businesses that have already incorporated PWAs into their online UX report increases in conversion rates as customers are happy with the browsing speed. Since PWAs eliminate the need for native app installation, they are immediately ready for use. Customers who would not traditionally download a company app can now interact with a mobile app experience in a much more organic fashion, thus instantly connecting the consumer with a brand and UX. PWAs also support push notifications, a benefit for companies who wish to send marketing messages in real time. By opting in for notifications through a browser, a consumer can get personalized marketing communications easily, which improves conversion rates and decreases bounce rates. Perhaps the most exciting advance that PWAs bring is an immediate upgrade in portability. PWA technology senses when a mobile network is offline and can be programmed to adjust when the signal is lost. Consumers can continue to use the app even when they hit a hole in data coverage, thus providing continuous UX. The PWA can be saved to the home screen on most devices. This allows the user to simply click on an icon versus a two-step process (opening the browser and typing a URL address into the top bar). The appearance of the URL is also cleaner as the top browser bar is hidden and the overall interface feels no different than a traditional native app.
Highlights of Magento's PWA Studio
As a global leader in eCommerce, it was natural that Magento would bring its expertise to the intelligent design of the new PWA Studio. One of the major concerns of many companies was how switching to a PWA would affect their SEO. Magento's suite works together with already existing SEO strategies. Since pages don't reload, the URL remains constant and the pages are progressively updated in the background. Search engines can still monitor the JavaScript as they would on a traditional site. The Magento Studio is also desktop friendly. Standard desktop browsers can incorporate Service Workers. This means that PWAs can be responsive to various device modalities, whether they're smartphone, tablet, or traditional desktop. The Magento Studio is designed for multiple browsers, including Chrome, Firefox, Opera, and Safari. Whether consumers are using an Apple or Android device, they will still enjoy excellent functionality from the PWAs they are using. Perhaps the best way to experience the power of a progressive web app and to see how Magento's new PWA Studio can best serve your eCommerce needs is to contact one of the
top Magento experts, IronPlane
. Our team of developers can show you how to use the Magento Studio to promote higher conversion rates. We can also show you how to increase brand loyalty and customer traffic.