Payments for eCommerce sites are becoming more complicated than ever. There are ever growing numbers of merchant banks and fraud management tools. Multiple service providers with complicated technologies underlying each sales transaction are available and must be navigated. Yet payments are, of course, critical to any eCommerce business. Streamlining and simplifying your payment system for customers can lead to increased conversion rates and fewer abandoned carts. Additionally, you can plan on increased revenue for your business.
Beginning in Q1 2019, Magento Payments will make the whole process easier for eCommerce businesses. According to Magento, Magento Payments will leverage the industry-leading technology of PayPal and Braintree "to enable merchants to accept a wide variety of payment methods, including local and region-specific, to help increase conversions and remove the barriers to completing an online sale." The electronic point of sale (EPOS) system is designed to be an all-in-one solution for eCommerce payment processing. Here are just four of the many ways that Magento Payments can increase your eCommerce revenue in 2019.
Improved Conversions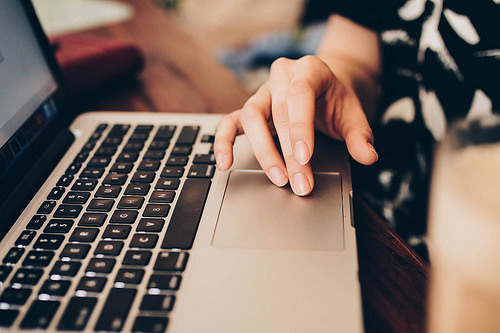 Abandoned carts represent lost potential sales. Studies found that in 2017 more than 69% of carts and baskets were abandoned, and purchases left incomplete. This represents a huge source of untapped potential revenue. Additionally, the Magento Community's Mobile eCommerce Optimization Initiative has demonstrated that minimizing friction in the mobile checkout process is key to increasing conversions.
Customers often abandon carts due to long, complicated, or frustrating checkout processes. Having a variety of easy-to-use payment options is particularly critical for mobile conversions because customers using the smaller interface may be more likely to abandon their carts if the checkout process involves entering a lot of information manually.
Furthermore, according to one recent study, 78% of surveyed customers were more likely to shop at an online retailer if their preferred payment option was available. This is where Magento Payments comes in. By leveraging Braintree and PayPal's technology, Magento Payments can offer a wide variety of payment options, seamlessly integrated with Signifyd fraud protection technologies. Magento Payments is designed to streamline the checkout process and facilitate customer conversions. This works in helping to boost sales.
Braintree is a payment processing system that delivers PayPal, as well as credit and debit card, Google Wallet, Apple Pay, and other commonly used payment systems in one seamless platform. Via Magento Payments, Braintree offers a checkout experience for eCommerce sites that is fully customizable. Additionally, Braintree can reduce the PCI compliance burden for eCommerce retailers, since each transaction takes place on Braintree's payments processing system.
Magento Payments can, therefore, deliver more convenient, easy-to-use payment options to your customers. This, in turn, can help elevate your revenue per visit. For example, integrating PayPal Express Checkout and PayPal Credit into an eCommerce site has been demonstrated to increase revenue per visit on average. Magento Payments is also easier to use on your end, with local and region-specific payment options and no subscription costs.
Guaranteed Fraud Protection
Magento Payments has partnered with Signifyd to seamlessly integrate an industry-leading guarantee against fraud into your eCommerce site's checkout process. Signifyd's Guaranteed Fraud Protection allows you to rest assured that you will be compensated for chargebacks and other fraud-related charges. This will free you to focus on growing your business. The fraud protection system is integrated into the broader payment process. The result? Minimizing the hassle customers experience at checkout, which in turn helps to increase conversion rates.
In an age where hacking and cyber fraud have become more critical threats, online customers prize security more than ever. A September 2018 survey found that 73% of online shoppers valued security even more highly than convenience. Magento Payments allows you to deliver both security and convenience to your customers. This helps to increase trust in your brand and drive conversions.
Cash Flow Manager
Many small businesses fail because of poor cash flow management. Cash flow issues often arise due to the complexity of managing a large number of accounts receivable and payable. Having multiple cash flow management systems for your eCommerce site can make this process even more complicated. It might be tempting to use a simple spreadsheet to keep track of your cash flow, rather than a more tech-savvy option. However, that is a labor-intensive task that could result in errors that could threaten the viability of your business.
Magento Payment's Cash Flow Manager eliminates the need to map data manually between different systems. This saves you time in addition to the potential errors that come with manual financial reconciliation processes. It also eliminates the need to learn a more complex system. This will save you and your employees time. Payments are automatically synchronized within Magento Admin. This provides you full transparency on transaction-level details, payment balance, processed volumes, and more.
Onboarding Made Easy
Magento Payments is designed to be easy to use by reducing operational complexity. This means you can spend less time training your employees and more time on growing your business instead.
To make your transition to Magento Payments even smoother, reach out to IronPlane's trusted Magento developers. We are a United States-based, certified Magento full-service agency. We offer programming as well as customizable eCommerce solutions using Magento's platform. IronPlane's team can assist you with full Magento services, including eCommerce site development, custom extensions and modules, integrations with third-party services, and migration from other platforms.
IronPlane's industry-leading team of developers has earned awards and recognition for our customization, integration, optimization, and design work. Our lead developer is one of only 20 developers around the world to receive the Magento Master award in 2018. At IronPlane, our approach is customized to the needs of our clients. We create individualized technology plans to help our clients accomplish their goals. Make an appointment today to learn more about how we can help you take advantage of Magento Payments in 2019.