Email marketing campaigns offer eCommerce businesses an important way to communicate with customers in a personalized and direct manner. This approach helps to build a loyal customer base and yields a strong return on investment (ROI). According to the DMA Consumer Tracker Report, 95% of marketers say that email is a top communication and demand channel for their businesses.
However, to maximize your ROI, you want to carefully design and execute your email marketing campaign. Explore our top tips for eCommerce email marketing for B2B brands.
Build a Contact List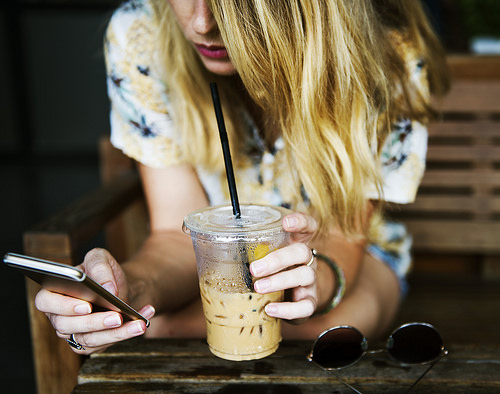 Image via Flickr by Rawpixel Ltd
Before you can begin to execute your eCommerce email marketing strategy, you need to create a list of contacts. Begin building a contact list through a variety of channels to maximize your reach. Place a registration box at multiple points that customers are likely to see. You should place one prominently on your homepage and provide a link in your social media accounts. Additionally, you should use a checkbox during the checkout process that allows customers to opt in and receive communications from your company.
Many companies like to provide special offers for shoppers who provide their email addresses. These incentives could be in the form of a pop-up box on your main page that promises site visitors a discount on their next purchases in exchange for signing up for your email list. You can also offer a special discount to customers who refer their contacts. The offer could be extended to both the referring customer and the recipient of the referral. This extension offer has the added benefit of encouraging new members of your email list to make purchases with their discounts.
While you may be tempted to buy a ready-made email list, this type of purchase likely will not offer a strong ROI. It is better to start small with a list of customers and referrals who have intentionally opted in to receiving emails from you. They are far more likely to stay subscribed and make a purchase.
Personalize Your Email Outreach Through Segmentation
Customers are far more likely to respond to personalized messages. The best way to make them personalized is by segmenting your email list.
Segmentation allows you to send content personalized for the recipients and make them more likely to click through and make purchases. Individual customers can be segmented into groups with similar interests or needs. For example, you may break down your mailing list according to past purchases to offer similar or complementary products. Other shared traits, such as geographic location, age, or size of a customer's business, may also be useful tools for segmenting your contacts list.
Want an easy and most effective way to segment an email list? Use an email marketing solution via app or plugin that can automatically sync contacts and keep track of purchasing history and other important identifying characteristics. Here at IronPlane, we partner closely with dotmailer, a premier eCommerce email marketing tool that provides data-driven automation technology, including advanced segmentation, to create and test powerful email marketing campaigns. Dotmailer is integrated with the Magento platform, so it can also use real-time store data to create hyper-personalized campaigns.
Optimize Your Message
You need to think through a number of features of an email message to maximize your email's click-through rate and drive purchases. For example, the subject line and preview text are some of the most important components of your messages. They determine the rate at which customers will open an email.
A good subject line will grab the recipient's attention without being too spammy. The subject should provide concise and clear information about what the customer will find in the email message. Generic or nonspecific subject lines can look like clickbait, leading to the recipient automatically deleting the message before opening.
Once the subject line has captured your customers' attention, the preview text can close the deal by convincing them to open the message. Much like the subject line, preview text should also be attention-getting, yet specific and informative.
Make Full Use of Automation Tools
Naturally, eCommerce email marketing software like dotmailer offers powerful tools to build automation campaigns. Automation creates messages that are more likely to be opened by their recipients and saves you time.
Make sure you're aware of the following types of automated email messaging campaigns:
Trigger Campaigns: Trigger campaigns are automatically generated to target segments of your email list based on your contacts' behaviors. For example, this type of campaign may target contacts who have registered for your email list but not yet made their first purchases.
Life Cycle Campaigns: These campaigns are based on the personal traits of your contacts and occur along predictable cycles. For example, a campaign can send contacts a special offer on their birthdays or send an automatically generated email for customers who have been inactive for a certain period of time.
Transactional Emails: Transactional emails are automatically triggered by a customer's action. Most prominently, customers may automatically receive an email confirming their purchases along with their receipts. These messages have a significantly higher click-through rate and provide an important marketing opportunity. Transactional emails can be automated to provide a discount on a customer's next purchase or recommendations for complementary products.
Make Use of Data in Testing
The best way to refine your message for your unique customer base is through testing and using data. Try different messages and approaches. Additionally, analyze key performance indicators, or KPIs, such as open rates, click-through rates, unsubscribe rates, and conversion rates. This will allow you to see what works best. An email marketing software platform can provide easy access to this data. It will allow you to track improvements in your eCommerce email marketing campaigns.
To learn more about the tools you need to design a B2B email marketing campaign, contact IronPlane to schedule a free appointment today. IronPlane is a leading U.S.-based, certified Magento full-service agency. We provide customizable eCommerce solutions on the Magento platform. IronPlane's team is ready to learn about your B2B eCommerce business' individual needs and design custom solutions for you.