Magento launched Magento 2, the eagerly anticipated overhaul of their platform, in November 2015. Announced in 2010, the long-anticipated launch meant exciting new features as well as fixes for old issues. However, the launch inevitably meant that Magento 1, like all good things, would someday come to an end. Magento has announced the official dates for End of Life on Magento 1, but there is no need to panic. The eventual end of Magento 1 will allow businesses plenty of time to migrate to the new platform.
What Does This Mean for Magento 1 Users?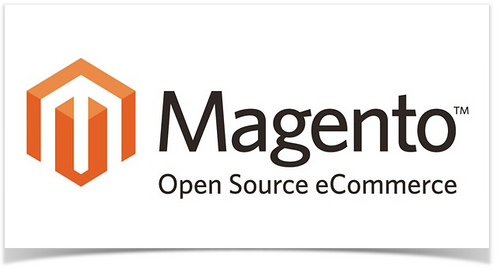 Magento originally announced November 2018 as the end of Magento 1. However, Magento has since confirmed that they will be providing software support for Magento Commerce 1 (formerly Enterprise edition) through June 2020. This may also include security patches and quality fixes depending on your version. Magento will also continue to provide software security patches for Magento Open Source 1 (formerly Community edition) through June 2020. This will ensure that sites remain both compliant and secure. However, it is important to note that security maintenance will not be provided for third-party customizations or extensions.
Many merchants may have already upgraded to Magento 2. However, this extension will allow eCommerce sites plenty of breathing room to determine whether and when to upgrade to Magento 2 before the end of Magento 1. In the announcement, the company noted that, "While we remain committed to older versions of Magento, shoppers continue to push for the newest and most compelling online experiences. That's why now is a great time to graduate to Magento Commerce 2."
Magento has also committed to "a minimum 18-month notice before we make any changes to our support levels." This will ensure that customers have plenty of flexibility. The announcement also demonstrates Magento's commitment to providing support to the eCommerce sites that rely on them.
If you're not already on Magento 2, you should consider it for your eCommerce site. Magento 2 upgrades an already world-class eCommerce system with capabilities that provide better visibility into business results, drive differentiated omnichannel eCommerce experiences, and improve site performance. IronPlane's Magento certified developers and solutions specialists can provide assistance to eCommerce sites considering or making this transition. It's easy and fast to book an initial appointment online. Additionally, if you would like to receive breaking news about Magento upgrades and other announcements, you can sign up to receive news alerts and updates directly from Magento.
If you are currently using Magento 1, be sure to continue to add new content and features, and keep all security patches and modules up to date. If your Magento 1 site continues to perform well, don't worry about upgrading right away. However, you should prepare a plan to migrate to Magento 2 soon in anticipation of the end of Magento 1.
Benefits of Magento 2 for Your eCommerce Site
Magento is the world's leading eCommerce platform, estimated to power somewhere between 25% and 30% of all eCommerce sites. Magento 2 is an even better platform than Magento 1, and offers its users several benefits over the original version. First, Magento 2 runs 20% faster on average. Page speed is a factor that search engines like Google prioritize in their algorithms. This means that your site could achieve a higher ranking if it has faster loading speeds. Full-page caching is built into the Magento 2 system. This allows pages to load faster, making sites scalable for growing businesses as well.
Second, Magento 2 includes key integrations with popular extensions, such as payment gateways like PayPal, Worldpay, Cybersource, and Braintree. These increase payment security and speed up the checkout process. This means better out-of-the-box functionality for you, as well as a better user experience for your customers.
The checkout process in Magento has also been further streamlined. Requiring fewer steps for customers, it reduces checkout time. This results in a faster and easier flow for customers to move from their cart to a completed order. Customers will encounter a default guest checkout screen. However, if the email address matches an existing customer's, they are given the option to log in and check out with their saved information. Guests are also able to create an account with one click after placing a guest order. This means a higher likelihood of repeat customers.
All of these improvements should lead to fewer abandoned carts and increase conversions.
Magento 2 also has a more user-friendly administration interface. This makes it easier for you to manage your eCommerce site, and faster to train new team members on the platform. The new interface for admins includes drag-and-drop layout editing, a customizable admin panel, and significantly faster product import capabilities. Magento 2 is also designed to allow users to easily manage day-to-day tasks and monitor business performance. All of these features will help you reduce the amount of time you and your team spend managing your store.
Magento 2 was designed with scalability in mind. Standalone databases for key sub-systems (including checkout, product management, and order management) in combination with support for MySQL Cluster help facilitate rapid growth. Backend improvements will also help larger teams process orders and make product updates simultaneously, without diminishing performance.
Finally, the Magento 2 core platform prioritizes mobile responsiveness. Since a well-functioning, responsive mobile site is another important factor in Google's algorithm, this feature should also help to improve your site's search ranking. The simpler checkout process, integrated videos, and responsively designed themes are also SEO-friendly and improve a website's performance on mobile devices.
The Takeaway
Magento 2 builds on the flexibility that it is known for. Magneto 2 also adds new and useful features that are designed to improve your eCommerce site. The end of Magento 1 is really more of a new beginning than an end. Magento's continued support for the Magento 1 platform and support from IronPlane's Magento certified developers and solutions specialists will help ensure a smooth transition for your eCommerce site at the end of Magento 1.