Whether you're just starting with an eCommerce hosting platform or need something new to meet your growing needs, arguably the most important step is to know what options are out there. Hundreds of eCommerce hosting platforms are available, and each have their own pros and cons, as well as different intended uses. In fact, some are best only for specific types of companies. Here's how to determine which of the seemingly countless hosting platforms is right for you.
Look for a Platform That Specifically Offers eCommerce Hosting
The first step is to narrow your options to only those platforms that offer eCommerce support. This is a function of a website hosting platform, but it's separate from standard hosting service. The focus is specifically on eCommerce functions, and includes capabilities such as the following:
SSL support: SSL is standard technology required for modern network security.
Database support: Some platforms offer support to help with data capturing and analysis.
Shopping cart software: Shopping cart software enables customers to select items and purchase them from your website. Any hitches with this part of your site, whether technically or with the user interface or experience, will lead to lost sales.
Payment processing services: Payment processing ensures that customer credit cards and other payment methods are charged safely and accurately.
Security initiatives: SSL certification is only one part of web security. The best eCommerce platforms offer support with other cutting-edge security initiatives to reduce the risk of a data breach.
Many web hosting service providers offer these eCommerce functions, but not all do. Some may include these at a premium along with other extras, such as a web server to host your website, your own email server, and technical support specifically for eCommerce functions. Depending on your budget, you'll need to find a platform that offers these things as either free or extra features.
Pick a Pre-Built or Customized Solution
Some services offer pre-built platforms with simple plug-and-play options to tailor the pages to your needs. Another choice is to hire a web developer to build your site from scratch. Obviously, the former is more affordable. But using a cookie cutter platform also has drawbacks, such as limited functionality, limited support, indistinct pages, and inflexibility in terms of expanding your operations. Hiring a web developer is a great solution to these and other problems.
Decide on Hosted or Self-Hosted Services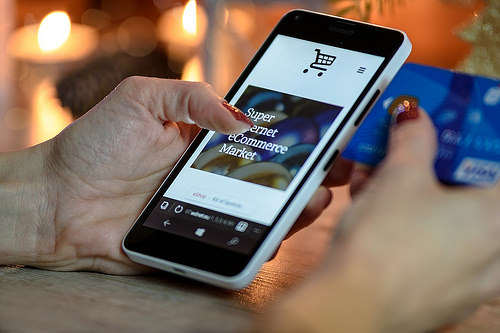 You have two options for your eCommerce platform: hosted or self-hosted. Hosted services are typically turnkey and include everything you need for eCommerce. This means shopping cart support, technical support, and other functions are part of the whole package. Hosted services are most commonly offered as a subscription, so you'll pay every month to use the platform.
If you do go the self-hosted route, you'll need to choose a platform that's appropriate for your staff's coding abilities. Some platforms, like WordPress and Drupal, are well-known for their easily modifiable pages. Even without any coding or design experience, you can manage an eCommerce site on your own. Of course, without skills in these areas, you'll be limited from a technical standpoint in terms of how your pages look and function.
Know the Pros and Cons of the Platform
Before selecting a platform, you need to learn its intended uses, as well as its specific advantages and disadvantages. You can start by looking at the pros and cons of hosted vs. self-hosted services.
Self-hosting is the most common and popular type of platform. It's also easy to transition from if you need to find a platform in the future that offers more support or is more affordable. However, while it's easy to get started with self-hosting, you will also be responsible for setting up the eCommerce functions and installing extra software. These are handled for you with a hosting service. Also, support for a self-hosting site isn't as tailored as what you'll find from a hosting provider. Self-hosting can be expensive if you have to tack on services or extra functions in the future.
The most popular self-hosted platforms include the following:
Magento
PrestaShop
OpenCart
WooCommerce (a WordPress plugin)
Zen Cart
While hosting services have some unique benefits, there are also some drawbacks. Namely, they are generally the more expensive option. You pay for monthly or yearly service. The service will also become more expensive as traffic increases and your eCommerce site needs to grow. Hosting also offers customization limited to approved plugins, but this could be considered a benefit since it's designed to keep your site safe and functional. Finally, switching hosted services is much harder and more expensive than switching from one self-hosting platform to another.
The most popular hosted platforms include:
Shopify
BigCommerce
Squarespace
Volusion
Etsy
Note that all platforms, regardless of whether they're hosted or self-hosted, have their unique pros and cons. Magento, for example, is one of the most popular eCommerce hosting services around and is responsible for transacting billions of dollars in online sales every year. But it's only recommended for those with some web development experience or enterprises with their own dedicated development teams. Also, since its capabilities and services are so comprehensive, it may be more than what a small business needs for a few simple pages.
Consider Your Business's Needs
Your business' needs should be your priority when selecting an eCommerce platform. Ideally, you'll find a provider that gives you the lowest price for the services you require. Researching and comparing your options is important for this purpose, but you also need to think about things like whether you'll sell either digital or physical goods or both.
Some eCommerce platforms are designed specifically with physical goods in mind and have functionality built into the software to help with things like shipping costs and the creation of shipping labels. If you don't need these services, you could find something cheaper that focuses only on digital sales.
Choosing an eCommerce hosting platform is vital to your company's success. When doing your research, be sure to exercise due diligence. This will help eliminate problems with your web pages down the road. Keep your needs at the forefront of your research, and look for a platform that's affordable and sufficient for your enterprise.