If your business is subject to the European Union's General Data Protection Regulation (GDPR), it is extremely important that you undergo compliance audits on a regular basis. Not only does this get your business in compliance, but it provides you with peace of mind in knowing you are doing all that you can to protect your organization's data. Ideally, you will partner with a service provider that is experienced in performing this type of audit. In doing so, you can rest easy knowing you will be walked through the entire process.
Importance of GDPR Analysis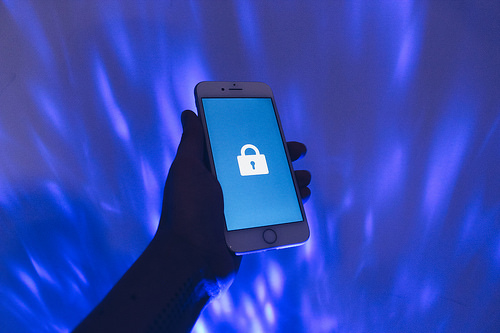 There's no doubt that preparing for a GDPR audit is a time-consuming process. Ever since the GDPR went into effect, regular audits have become necessary. This means that even if you have performed an initial GDPR analysis, you still need to have them conducted periodically to uphold your compliance with GDPR standards.
When you have a GDPR analysis performed, your organization will be able to pinpoint issues and errors that otherwise could not have been spotted. More importantly, you will need to ensure the audits are thoroughly documented. This is especially important in case a breach occurs. You will be able to show your documentation and prove that good faith was made in an attempt to keep yourself in compliance.
Accountability is at the core of GDPR. As an organization that collects data and information, it is your responsibility to make sure it is properly protected. You have to constantly monitor your compliance program, particularly since technological advancements are occurring on a daily basis. As these advancements take place, new and innovative ways to protect data are becoming more abundant. Your organization must ensure that it is doing everything it can to take advantage of these advancements for data protection purposes.
You must remember that staying in compliance is not a one-time event. You must constantly monitor your organization and implement new solutions when any issues arise. A GDPR analysis will look at the measures you have implemented and it will alert your data protection officers of areas that need to be improved. It will also teach your staff how to react to a data breach if it were to occur. Your entire organization will be prepared to handle the worst-case scenario.
If you have decided that you would like to team up with an experienced service provider who is knowledgeable in GDPR audits, here are the steps you can expect to follow.
Develop a GDPR Audit Plan
First, you need to understand the various laws that you are supposed to be in compliance with. From here, the service provider can create a detailed plan to address the audit. There will be actionable steps clearly outlined that will show what you can expect throughout the audit process. If you are new to creating a GDPR analysis plan, there is no need to fret; you can follow a template. Your service provider can also work with you to ensure the best plan is created.
It is during the audit planning phase that you will identify the various types of EU resident data that you collect. You will also identify where you store it and how it is processed. Only after you have identified your data and all of your data processing activities can you begin to audit them.
Look for Gaps
Next, the audit is going to take a good look at your current compliance program. Everything from your records of processing to your privacy principles and your data transfer mechanisms are going to be reviewed.
Because data is stored throughout all departments in an organization, you can expect for the entire infrastructure to be audited. Policy reviews will be conducted as well as interviews with employees from each department. You may or may not get to choose which employees are interviewed. You will need to speak with your audit service provider to determine the exact process.
The purpose of looking at policy controls and conducting interviews is to see how well the organization is complying with GDPR rules. Various aspects of the organization will be audited, including those that relate to:
DPO applicability
Data breach response
Subject access requests
Privacy impact assessment practices
Technical and security controls
Demonstration of data protection, both by design and by default
Privacy principles
Processor oversight
Ongoing practices that are targeted toward your compliance program
Address the Gaps
Once gaps have been identified, it then becomes time to address and remediate them. Before you set out to address all issues, however, they need to be prioritized according to the level of risk they pose to your organization. More importantly, they should be prioritized according to the requirements of GDPR compliance. You will put together a risk-based approach to determine which issues need to be addressed first. Once again, having a service provider who is experienced in GDPR audits will be invaluable when it comes to prioritizing which issues should be addressed.
Although it would be convenient if issues could be remediated by a single person, most times, it takes a team of employees to address them. There is much that goes into closing gaps, and it will likely impact the entire organization. You will need to create a detailed strategy to ensure the organizational operations are not completely halted during the remediation phase.
Additional Benefits of the GDPR Analysis
Money, time, and a multitude of resources will be used to conduct the analysis. Some companies don't want to put in the necessary time it takes to complete a thorough audit because it hinders their other operations. Doing so could result in negative consequences, like having to pay a major fine. This type of analysis leads to multiple benefits other than simply avoiding a penalty from the government.
Effectively protecting the data of your customers is the primary benefit you will gain. You will also know that you are advocating on their behalf by taking the initiative to perform the analysis. It is perfectly okay for you to let consumers know the audit is taking place.
The number one tip you can follow when having a GDPR analysis performed is to team up with a service provider who has enough experience in helping companies go through the audit process. This type of service provider will also help you through the remediation phase and can enhance efficiency and effectiveness each time an audit is performed.