On August 1, 2018, Google rolled out a major update to its search algorithm. Google reportedly makes changes to its search algorithm as many as 500 to 600 times per year. However, this type of major update, also known as a broad core algorithm update, only occurs a few times each year and can have major effects on eCommerce sites. The dust is still settling on this update, and analysts are not yet sure of all the effects. Here, we summarize some of the most important potential impacts of the August Google Core search update for eCommerce sites.
The 'Medic Update'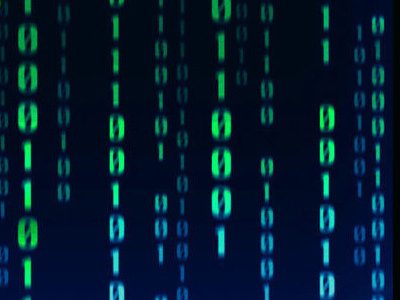 Google Public Search Liason, Danny Sullivan confirmed that the update was global, meaning that it should affect all types of sites. However, the update appears to have had the largest effect on health and wellness sites. Some of these sites are showing massive drops in the vertical while others saw major gains. Indeed, the update has been nicknamed the 'medic update' due to this disproportionate impact.
The update also seems to have specifically targeted YMYL queries. Some analysts have also noticed that major businesses with multiple, cross-country locations have tended to drop in the rankings. This has been to the benefit of small and locally-owned businesses.
SEO Techniques
The SEO community has highlighted four key factors that may be affected by the August Google Core update: mobile first-indexing, content, on-site linking, and site speed. With these changes, there are steps that you can take if your site has been penalized by the update.
Mobile First-Indexing: Google's mobile first-indexing rollout is now well underway. This means that the algorithm is moving towards using the mobile version of site content to rank sites and to show snippets from a page in search results. Sites should therefore be able to maximize their results by having a clean, simple mobile design. Additionally, having important information above the fold and not hiding content in mobile pages can help maximize results.
Content: Google's increasing focus on quality has meant that it now ranks sites with high-quality content more highly. The algorithm tends to prioritize content that is authoritative, original, and helpful. Some analysts have speculated (although Google has not confirmed) that the company is looking more closely at E-A-T signals. E-A-T stands for Expertise, Authoritativeness, and Trust. Businesses should therefore prioritize content that is high-quality and comes from a place of expertise.
On-Site Linking: Additionally, removing low-quality external links should be beneficial to your site's ranking.
Site Speed: Site loading time and speed has become a major factor in Google's ranking system. Google prefers pages that take a maximum of two seconds to load. Compressing images to below 100kb, browser caching, and compressing code where possible will all improve site speed and load times.
Quality Rater Guidelines
Although there is no formal connection between the algorithm update and Google's Quality Rater guidelines, the guidelines were updated less than two weeks before the algorithm update went into effect. Quality Raters are human beings hired by Google to make qualitative assessments of organic search results. The Quality Rater guidelines may therefore provide more information about how Google views the otherwise subjective concept of quality.
According to the Quality Rater guidelines, "Websites or pages without some sort of beneficial purpose, including pages that are created with no attempt to help users, or pages that potentially spread hate, cause harm, or misinform or deceive users, should receive the lowest rating. For all other pages that have a beneficial purpose, the amount of expertise, authoritativeness, and trustworthiness (E-A-T) is very important."
As mentioned above, this suggests that the new algorithm may be looking more carefully at E-A-T after the August Google Core update. More specifically, this suggests that eCommerce sites should focus on E-A-T guidelines in creating and updating their content in order to benefit from the update.
E-A-T Guidelines
Expertise of the creator: This refers to whether content is created by organizations or individuals with appropriate expertise. This may mean doctors, attorneys, or financial advisors, but it could also include the everyday expertise of ordinary people reviewing or sharing their experience with a product or service. Expertise is especially important for health and wellness sites, as well as sites with financial and legal content.
Authoritativeness of the creator: Although it sounds similar, authoritativeness is slightly different from expertise. Rather, authority refers to how external sources might evaluate a site's content. Inbound links from an authoritative source pointed towards a site will increase that site's authoritativeness. Additionally, prominently displaying the content creator's credentials, directly citing research, and good user reviews and engagement all contribute to a site's authoritativeness.
Trust of the user: Trust refers to the quality of the user's experience on the site. Things like functional designs, high load speeds, and easy site navigation all increase user trust of a site. This, in turn, increases the site's quality. eCommerce sites should also focus on factors that make users feel safer, such as requiring complex passwords, including relevant certificates, and using an "https" address.
Summary
Quality is key when it comes to the August Google Core search update, but quality has long been Google's by-word. Google's John Mueller wrote in 2014 that "Our algorithms explicitly try to find and recommend websites that provide content that's of high quality, unique, and compelling to users. Don't fill your site with low-quality content. Instead, work on making sure that your site is the absolute best of its kind." The Quality Rater and E-A-T guidelines provide insight into how the update may be assessing your site's quality. This can give you great insight into how to improve it.
In typical Google fashion, the company has not provided much information about the precise changes in this update or how content creators can improve their rankings. In the official announcement on Twitter, Google merely suggested that in response to the August Google Core search update, sites should continue to focus on "building great content." Nevertheless, these early takeaways suggest that eCommerce sites may be impacted by the Google Core August update in critical ways.