Selecting the right website development company is an important step. There's an endless sea of website development enterprises. This can leave people overwhelmed trying to figure out which platform to use. Others simply go with whichever option is the least expensive however, this can can lead to non-stop problems. These issues can include website vulnerabilities, feature limitations, low-quality services, a lack of support, the inability to expand, and more.
You can avoid these issues with some due diligence. Here's how you can go about choosing the best website development company for your business.
Define Your Needs
The first step to finding the best website development company is to define your needs. These services run the gamut of price points and features, giving business owners plenty of options. But to pick the right one for your enterprise, you should look for one that can provide all the support you need now and in the future.
For example, you should look specifically for full support if you need it. This type of turnkey service includes building a website and pages, ongoing support, hosting services, and even some eCommerce consulting. If you don't need all of these things, you can look for a development company that only offers the things you do require. This will likely mean finding a more affordable service and one more tailored to your business.
It will also help to look at the type of contract a company is offering. Web developers generally give you two choices: hourly- and project-based contracts. Hourly-based work can be pricier, but you have the flexibility to add more services if your website warrants it at a future date. Project-based contracts come at a flat rate, usually with clauses addressing how things like revisions and extra work will be handled.
For small businesses and those on a tight budget, project-based contracts tend to be more affordable yet somewhat limited. Conversely, hourly-based contracts give you more flexibility but may come with hidden costs and fees that are charged in addition to the hourly rate.
Be Honest About Your Timeline
When do you need your project to be completed? Different companies have different abilities in terms of project turnaround. Get timeline estimates from all potential developers before working with them, and ask about the timeframes they've achieved with similar projects in the past. Also, keep in mind that some circumstances can delay the project's completion. Budget your time for these hurdles, and ask how a potential developer addresses such situations.
Ask the Right Questions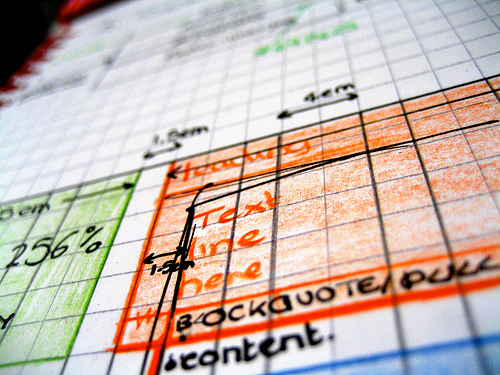 You've got to be very deliberate about asking the right questions to find the best web developer and confirming what's included in the project. Start with these important inquiries:
Will you design and develop the site? Some companies just handle coding, and others will give you the design but nothing else. If you don't have in-house coders or designers, confirm that the developer you select can handle creating the look of your website and making sure it's functional and optimized.
Who will be working on your website? Some companies accept contracts but outsource the actual work to another business or to freelancers. This means the people actually working on the design and development could be contractors with varying levels of experience and abilities. Make sure you know who will be working on the site, and if the company outsources or uses freelancers, consider why you're working with a third party rather than directly with the development team.
How will you switch from your old site? If you're moving from one website to another or onto a whole new set of pages, you want to ensure the transition is smooth. Any downtime can leave a permanent bad impression on your visitors. To keep this from happening, make sure the web development team has experience with transitioning so that you don't lose any traffic or sales when you launch your new site.
How will you make changes in the future? If you're just hiring a company to complete a project and move on, the developers will essentially hand you the keys to your new pages and leave. It's up to you to make changes as needed in the future. Some platforms are more easily editable than others (i.e. WordPress and Drupal) but come with their own pros and cons. Factor these in when considering who you want to work with.
Pick a Service Targeted to Your Business
Some companies offer benefits for specific types of businesses. For example, if you're a retailer, you need a developer who knows how to optimize the eCommerce aspects of your website. Other companies, such as those in the health care space, need a developer who understands HIPPA data privacy and security requirements and can comply with those laws.
Set a Budget Based on Your Needs
You can find plenty of free and low-cost options on the market. Unfortunately, if you go with the cheapest website development company available, you may find the service doesn't fully meet your needs. What's worse, the site may have certain vulnerabilities, not offer the support you need, or have limitations that could become a problem if you ever need to expand.
Set your budget based on the services you do and don't need. If you need help with search engine optimization, information architecture, and content strategy, you'll likely need to budget extra. Many website development companies don't include these services. However they are pivotal to having a functional that looks appealing and generates traffic. It is important to ask about these services if you need them. If a developer can't provide them, see if there is an option to work in conjunction with a SEO specialist to help build your website.
Are you ready to do more with your website? IronPlane can help you reach the goals you have set for your eCommerce business. Whether you're just getting started or already have an established site that needs some attention, we can help. Contact us today for a free consultation on how to maximize your site's potential.