Magento is the leading eCommerce platform available worldwide. With advanced features and techniques for web marketing and customer conversion, this powerful open-source content management system (CMS) allows users to manage their inventory, their billing process, and a wide range of data. A Magento eCommerce development website can handle up to 50,000 transactions per hour and store detailed information about all of your products on a single website.
Many web developers are Magento-certified, and the platform is versatile enough to meet the needs of many different types of businesses, from brand-new startups to large international operations. Use Magento to develop a quality eCommerce website for your business by following the steps below.
Decide on a Strategy
First, meet with a representative from an agency like IronPlane to discuss your company's most important goals and objectives. Set deadlines for tasks like building a website or starting a blog to accompany it. The agency should analyze the technologies and sales techniques that your competitors use most and determine the age, sex, and occupation of a typical customer for your business. This information can be used to identify your target audience and craft marketing personas.
By working with an agency like IronPlane, your company can benefit from in-depth research as well as productive brainstorming sessions. As the agency researches your target market, it can recommend best practices and creative strategies for your company.
Design Your Website
The design stage focuses on building your site's page layouts and navigation structure, keeping your target audience in mind. A high-quality website is crucial for promoting your business, standing out from the competition, and converting visitors into customers.
A full-service Magento agency like IronPlane will help you determine the feel, voice, and brand for each page on your new website. The final design is usually produced in a vector file format. This file determines the look and design of your site's user interface or UI.
Start Shopping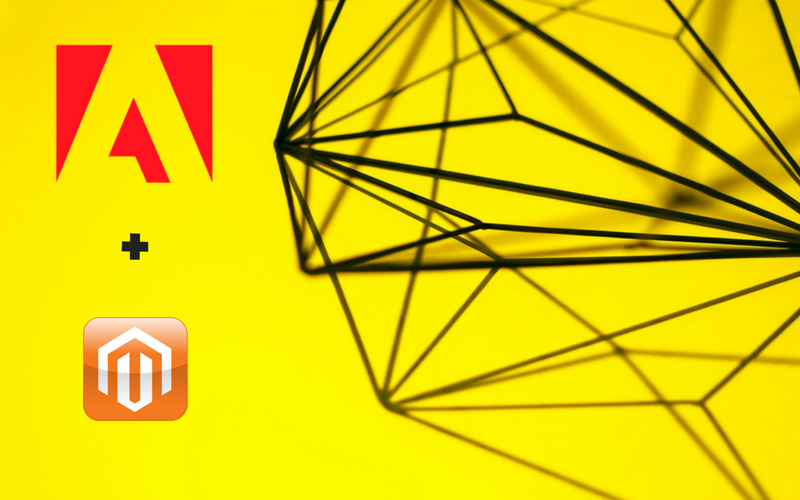 The Magento online Marketplace works as a platform for buying and selling themes, extensions, and plugins for Magento-based websites. It functions much like Amazon, eBay, or Etsy, with a variety of merchants and developers selling software in the same marketplace. You can find anything your business needs to customize an excellent eCommerce site, all in one convenient place.
All of the extensions and themes listed on the Magento Marketplace have passed Magento's rigorous Extension Quality Program (EQP). The Marketplace EQP requires that extensions meet or exceed coding standards and adhere to widely accepted best practices. Magento's tight quality control helps businesses avoid wasting precious time and resources on inadequate, low-quality solutions that are susceptible to bugs and hackers. Although these digital solutions can be purchased through other websites, by shopping elsewhere, you forfeit that extra layer of protection.
Whether you're searching for an extension that gives your website added functionality or shopping for an attractive theme, the Magento Marketplace can make the process easy. You can search by price, industry, or the name of the solution. Alternatively, an experienced agency like IronPlane can recommend the best plugins, themes, tools, and extensions for your business.
In the Magento Marketplace, businesses can find responsive themes and a large selection of extensions that cover everything from marketing and customer support to payments and shipping. You can click on solutions that interest you to learn more about them and their sellers. Many offer installation guides, reference manuals, user guides, and other helpful materials for your convenience.
Download and Install
After you purchase a theme or extension for Magento eCommerce development, you will need to download and install it. You will also need to generate access keys to authenticate the extension:
Go to the "My Access Keys" page in your Magento account's Developer Portal.
Input the Private Access Key and the Public Access Key into the "Component Manager" page of your account.
Find the software solution you want to install on your website in the "New Purchases" section.
You can create a backup for your site, install the software, and configure it for your Magento eCommerce development store yourself, or you can have it taken care of by an experienced professional developer.
Start Hosting and Integration
When it's time to find a hosting platform for your business website, choose one that is optimized for Magento. Once you have selected a hosting platform, your Magento eCommerce development experts will code the final web design in HTML, CSS, Flash, or JS. They will integrate it with the Magento themes, plugins, tools, and extensions you choose. They will also establish any Customer Relationship Management (CRM) software, Enterprise Resource Planning (ERP) and Point of Sale (POS) systems, shipping and logistics tools, and currency conversion calculators. This integration will help streamline your business, saving you time and money.
Quality Assurance and Maintenance
The last step in Magento eCommerce development involves rigorous quality assurance testing to make sure that all of the code on your site is error-free and optimized for all types of browsers and devices. A final testing, review, and approval process occurs before launch. Most agencies also provide ongoing website training and support for their clients.
Continuing to work with the same Magento eCommerce development agency that built your website is essential. Maintaining this relationship allows your business to benefit from regular updates and skilled support. It will also allow you to keep up-to-date with new features that will keep your customers satisfied. You can also take advantage of detailed reports from Google Analytics, professional photography for your products, performance optimization, data collection, and other value-adding services that can help your company optimize its online sales. Robust maintenance can keep your website relevant and ensure its guaranteed success.
A full-service Magento agency like IronPlane can provide custom web development, optimized hosting, and constant support for your eCommerce site. Contact us for more information about how our versatile Magento Commerce Edition Websites service can help you grow your business. We employ Magento-certified solution specialists and developers. We sponsor the Magento Imagine conference, and our team is on the board of the Meet Magento Association. Call us or visit our website to schedule an appointment today.