eCommerce is constantly evolving. Keeping up with consumer demands is at the heart of creating the ultimate user experience. As customers' behaviors change, meeting their needs can become an increasingly complex task. Any successful online entrepreneur will attest to the importance of continually updating website functionalities to please the increasing demands of tech-savvy customers.
Those who are already using Magento 1 to power their eCommerce store are familiar with the platform's powerful capabilities. Magento understands the intricacies of web development and how it plays a vital role in the customer experience. For many using Magento 1, however, a common question continues to enter their minds: "Should I upgrade to Magento 2?" Magento 2 is a savvy solution for companies with large budgets that are looking to enhance the customer experience. If you are considering Magento 1 vs. Magento 2, it should be known that Magento 2 comes with a plethora of benefits.
Is Magento 1 No Longer Going to be Available?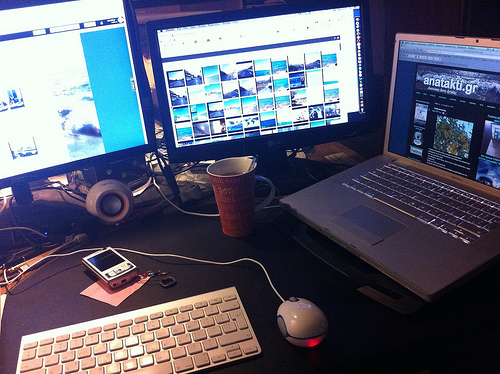 Rumors have abounded regarding the end of life for Magento 1. It had been believed the Magento 1 platform would no longer be fueled by Magento support come November 18, 2018. However, Magento has confirmed that it will provide an 18-month notice when an end-of-life date is confirmed. This notice means those with Magento 1 have nothing to worry about as of now.
Magento 1 vs Magento 2
There are multiple eCommerce solutions available to choose from. The functionality and customer service of Magento really set it apart from its competitors. Magento has become a master of software craftsmanship, enabling its clients to scale their eCommerce businesses as far as they want to take them. Still, there are many factors to consider before committing to an upgrade from Magento 1 to Magento 2.
Just because there is no 18-month notice as of now, this doesn't mean site owners should wait to receive it. There are several reasons to upgrade to Magento 2. If you are questioning if it is better to upgrade now, when there is plenty of time or to wait, until there is no other choice, the answer should come easy. Upgrading on one's terms is always the best route to take.
Improving Load Times With Magento 2
One of the primary reasons Magento 2 was created was to address increasing demand from consumers for faster page load times. Compared to Magento 1 pages, Magento 2 pages load anywhere from 30% to 50% faster. This increase in speed means eCommerce stores using Magento 2 can increase their order processing by 39% each hour. The ability to process a larger number of orders translates to the opportunity to sell a greater number of products and services. This increase in sales translates into higher profit levels.
The performance of Magento 2 compared to its predecessor is phenomenal. It offers a mind-boggling 50% faster page loading speed. A homepage in Magento 1 takes 2.25 seconds to load, but in Magento 2, it takes only 1.06 seconds. Simple product pages take 2.4 seconds to load in Magento 1 and 1.24 seconds in Magento 2. Category pages take 1.26 seconds to load in Magento 2 compared to 2.54 seconds in Magento 1. CMS pages take only 0.99 seconds to load in Magento 2 and 2.23 seconds in Magento 1.
Welcoming More Visitors
Magento 2 can handle up to 10 million page views every hour, while Magento 1 can handle only 200,000. If your site can't accommodate everyone who tries to visit, you'll miss out on sales opportunities. This limitation offers a poor customer experience and will likely cause these customers to take their business elsewhere.
Magento 2 not only handles a large number of site visitors with ease, it also processes checkouts 38% faster than its predecessor. This increase leads to first-class customer experiences. The backend user experience is also much more enjoyable because Magento 2 comes with admin navigation, administration capabilities for multiple users, enhanced product creation functionalities, and extensive data viewing with unique filtering options.
Magento 1 vs Magento 2: Upgrade Now to Magento 2
Your eCommerce operations should be centered around improving customer experience in as many ways as possible. Magento 2 offers a myriad of ways to do so. The checkout process is simplified, the site comes with advanced SEO possibilities, and upgrades for mobile browsing are readily available.
Magento 2's primary advancements can be seen on a technological level both on the frontend and backend. Its performance capabilities are like no other eCommerce development platform. For eCommerce stores that are currently using Magento 1 with no issues, you may have time to prepare for the rollout of a necessary upgrade. For others, issues of speed, convenience, and scalability could be fixed by upgrading to Magento 2. When it comes to new eCommerce sites, opting for Magento 2 makes the best sense. There's no need to invest in Magento 1 with a vital upgrade looming on the horizon.
Upgrading to Magento 2 does require users to recreate all features and designs, as the migration process requires re-deployment of your site. The benefits of doing so far outweigh the necessary investment of time and effort. It is typically best to leave the data migration process in the hands of the Magento 2 Migration Services Experts. Working with an experienced professional throughout the transition will streamline the process significantly.
Magento has a huge community behind it that will provide optimal support when upgrading to Magento 2. Tapping into this community will prove to be of the utmost help. Assistance is on an ongoing basis, which is crucial to making the transition a positive one both for the eCommerce site owner and its customers. For those pondering the choice between Magento 1 vs Magento 2, it's clear that Magento 2 is the winner.