Working with an AWS Cloud9 certified provider translates into numerous benefits for your eCommerce business. This type of certification demonstrates the provider's ability to design and deploy a wide range of applications using the AWS platform. AWS 9 is becoming well-known for its integrated development environment. This allows developers to use a web browser to write and run codes. They can even use their web browsers to debug codes when issues arise.
AWS 9 features multiple integrated applications, like a built-in code editor. It's compatible with an array of programming languages, including PHP, JavaScript, and more. Due to its enhanced compatibility, there is no need for developers to install files when running new projects, nor is there a need to configure a development device.
The most vital feature of AWS 9 is its cloud-based environment. This means its users can work on projects simultaneously from any device as long as they have an internet connection. For businesses who have remote employees working from different locations, the cloud-based aspect of AWS 9 proves to be invaluable, especially in terms of boosting productivity and efficiency. Team members can even pair their programs, allowing them to view each other's inputs in real-time.
Another notable feature of AWS 9 is the seamless experience that it provides to its users. Serverless applications provide new code writers the ability to easily define sources and perform other functions that would normally only be possible for advanced coders.
Why Should Businesses Work with an AWS 9 Certified Provider?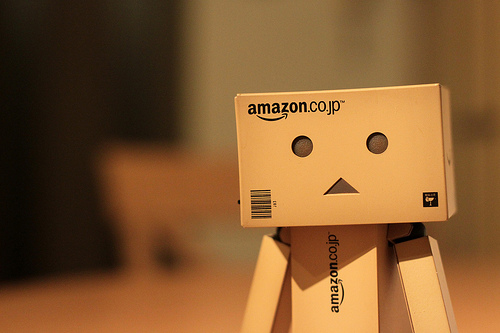 People sometimes wonder why their business should tap into the AWS environment. They know it's popular, but they don't understand why. Or, they may not understand how it can propel their companies to the next level of success. It's helpful to view the AWS environment as a tool for development. More specifically, you can use it to create software that is custom-tailored to meet the specific needs of your business.
In addition to software development, AWS 9 provides other solutions. For example, you can use it to mitigate the need for on-premises storage. In fact, you can rent space to store your files and documents on one of Amazon's many servers. You can even tap into Amazon's financial and health care products to meet your company's unique needs.
You've probably heard it a million times, but it bears repeating: Scalability is essential to your operational endeavors. When you team up with an AWS 9 certified provider, you can scale your business to the next level of success. Let's say you have a five-man project and all of your team members are only minimally proficient in web development. Achieving efficiency and effectiveness is going to be rather difficult. With an AWS 9 certified provider, however, you get to take advantage of today's most robust developer tools and computing power.
When you use AWS 9, you're also going to tap into an environment that's always learning. An AWS 9 certified provider can use artificial intelligence APIs within the cloud-based platform, allowing you to mine hidden insights relating to your products. Even AWS itself offers a variety of machine-learning APIs that a certified provider can assist you with. For example, the Amazon SageMaker is an excellent tool which allows developers to apply machine learning to their own software.
The AWS 9 platform is not only robust but extremely secure. You'll have 24-hour access to some of today's most knowledgeable data experts. Multi-factor authentication combined with the latest data encryption storage practices are used to keep all of your data safe and secure.
Using AWS 9 to Build a Better Customer Experience
The customer experience has quickly become the defining component of brand awareness. 47% of businesses are using chatbots to meet their customers' needs because answering customers' questions on the spot is the best way to deliver an exceptional customer experience. By 2020, it is expected that more than 40% of all projects related to consumer data analytics are going to focus on enhancing customers' experience with brands.
Now, more than ever, your brand must be able to create a customer experience that leaves a lasting impression. With AWS 9, this becomes possible. You can use it to gather valuable insights into the behaviors of your customers, including who they are, what products they purchase regularly, what fuels their purchasing decisions, and how you can better meet their needs.
The Benefits of Using AWS 9
An AWS 9 certified provider will help you through the entire process of using the AWS platform. You'll learn about the numerous features of the program, including how to customize it to meet the precise needs of your teams. Whether you are working on a product-development project or a marketing initiative, you can use AWS 9 to allocate your resources more effectively.
Users of AWS 9 constantly rave about its ease of use. The goal of the platform is to allow developers to easily host your applications. Even better, you can use it to build entirely new ones. This proves to be of immense value as organizational changes take place. Your certified provider can handle all of the application migration processes for you, as well as create new applications to meet your exact needs.
From auto scaling to elastic load balancing, there are many aspects of software development that you likely don't understand. Scaling your applications, however, is critical when it comes to carrying out projects efficiently. An AWS 9 certified developer understands the intricacies of working with the AWS 9 platform. You'll be able to tap into a powerful resource of knowledge that can keep all of your data secure and safe. More importantly, you'll be able to create a customer experience that expands your brand awareness.
AWS 9 is a budget-friendly solution for companies in need of a cloud storage solution. It's also ideal for those who need an application host. Its functionality goes far beyond these basic applications, however. To get the most out of the platform, make sure to team up with an AWS 9 certified provider.