The internet has truly revolutionized eCommerce. Gone are the days of having to go to the grocery store to pick up a roll of toilet paper. Consumers can order whatever they please and have it shipped directly to their doorstep, often within 24 to 48 hours. Modern shoppers don't even have to go inside Walmart anymore to purchase products. They can shop online, drive up to the store, and have it loaded into their cars by a store associate.
As consumer preferences and behaviors change, so too does the face of eCommerce. Marketing managers must continually analyze behavioral trends and develop timely responses. Thankfully, there are numerous conferences you can attend to learn about eCommerce and how it is evolving. Attending eCommerce conferences does much more than teach attendees about the latest eCommerce trends. They serve as a valuable opportunity to network with other eCommerce enthusiasts. A single connection with the right person can open doors to huge business success. Continue reading for a rundown of the top five eCommerce conferences to attend.
MailCon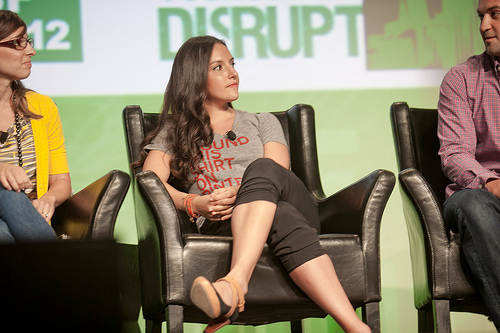 MailCon was initially created as a way for business professionals to better hone their email marketing skills. Understanding this type of virtual marketing should be at the top of any eCommerce enthusiast's to-do list. The conference provides attendees with unique opportunities to do much more than listen to today's industry experts. Attendees are provided ample time to connect and speak with these top minds and receive answers to some of their most pressing marketing questions.
Before attending, it's vital to understand that there are four separate tracks available. The entire marketing team will want to attend this conference because each track is focused on a different aspect of email marketing. For those wishing to participate in MailCon, it will be hosted on January 5, 2019, in Las Vegas, Nevada.
Imagine 2019
Also located in Las Vegas from May 13 to 15 is Imagine 2019. The event will feature more than 150 speakers, including individuals from Amazon, Magento, the Pittsburgh Steelers, PayPal, and more. Hosted by Magento, the world's most renowned eCommerce development platform, Imagine 2019 gives attendees the ability to choose from 100 different sessions.
There will be more than 3,000 people in attendance from around the globe, providing ample opportunities for valuable networking. Attendees will learn about a wide variety of eCommerce marketing aspects, including data insights, mobile development, global payment methods, and more.
ShopTalk
Another event in Las Vegas is ShopTalk, which will take place from March 3 to 6, 2019. ShopTalk attracts more than 8,000 attendees from all over the globe. It is known for being one of the world's largest eCommerce conferences. During the four-day event, attendees will enjoy a long list of speakers who have expert knowledge in a broad range of industries, from technology to real estate. Not all of the sessions are lecture or speaker-based; there are also many valuable sessions that feature exhibits and networking opportunities.
ShopTalk focuses on teaching attendees about the latest happenings in the eCommerce industry, including new digital innovations. This conference illuminates the many ways that creative ideas can propel an online business to the next level of success. This is an eCommerce conference for the whole marketing team to attend.
eCommerce Innovation Summit
The eCommerce Innovation Summit is the first conference on the list that doesn't take place in Las Vegas. Held in San Francisco, California on March 20 and 21, 2019, the Summit will strive to teach attendees how to optimize their eCommerce strategies. This conference is directed at senior-level executives who operate a business in any industry. Attendees will not only learn the latest innovative tools and strategies; they will also receive guidance on how to best apply them.
This is an intimate conference with plenty of networking opportunities. Major speakers will be there from some of today's most successful brands, including eBay, Facebook, and Walmart. The broad range of topics includes the enhancement of the modern eCommerce mobile experience, the potential available for cross-channel marketing, and how to please customers across a wide range of platforms.
Social Media Marketing World
The Social Media Marketing World event is an eCommerce conference that teaches attendees about a vast range of eCommerce topics. The event takes place in San Diego, California on March 20 to 22. It focuses heavily on digital marketing and social media, exploring the best way to integrate the two to create an eCommerce business built on a strong foundation that can withstand the inevitable growing pains that come with operating in this volatile space. There will be more than 7,000 people in attendance, with several well-known influencers making appearances.
One of the unique aspects of the event is that it isn't aimed at businesses who employ more than 100 employees. In fact, most of those in attendance will be business owners who have fewer than 100 workers. Attendees can enjoy intimate experiences with regular people who have found much success in creating their eCommerce businesses. Lots of big name brands will be represented at the event, including Southwest Airlines, LinkedIn, Best Buy, Sprint, and more. This is the ultimate eCommerce conference for those who want to brainstorm and share their ideas with some of today's most well-known experts.
Attending an eCommerce conference gives business owners from any industry the chance to connect with people they usually would not meet. With so many conferences to choose from, there's no excuse for not attending at least one. Whether it's social media marketing or checking out today's latest eCommerce development platforms, like Magento, there's something for everyone. One thing that remains true across all of the conferences is there will be ample opportunity to sharpen eCommerce skills and connect with people from around the globe who know how to do eCommerce the right way.