The internet is such an integral part of our daily lives that we very rarely think about how websites are made. However, the website development process sets the stage for a business's future success and eCommerce viability.
Whether your business develops its own website in-house or hires a professional website development agency like IronPlane, the process involves several key steps. Following these steps in order will optimize the website development process and eliminate mistakes that could cost your business dearly.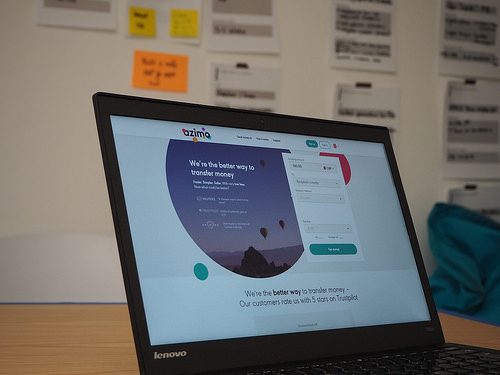 Step 1: Gathering the Required Information
Before diving into website creation, take the time to strategize. Who is the target audience for your website? What do you expect them to want to do while they are using it? How can you generate revenue with your site?
In addition to several internal meetings to discuss these questions with key players in your business, you may want to consult some outside sources for information. Surveys, market analyses, and other research can guide your website development and show how your ideas will fit into the broader landscape.
When you think about your target audience, you need to take into account as much personal information as possible. By constructing a sample customer profile, you can better tailor your website and content. As you look at your target audience, consider the following factors:
Age
Gender
Marital status
Socioeconomic level
Geography (urban vs. rural)
Interests and hobbies
Buying habits
Remember that a business website is more than a moneymaker; it's also an information portal. Your website design will have a huge impact not only on your bottom line and customer satisfaction, but also on your brand image and future growth. When considering your target audience, don't lose sight of the bigger picture. Consider your business goals and how your website will help you achieve those goals, then incorporate your conclusions into the website design.
Step 2: Planning the Sitemap
A sitemap is the internal reference point of any website. It's like a roadmap for your site, listing all of the main sections and showing how different pages are connected.
For a more polished final product, you should draft a sitemap long before you actually start coding. Plotting out your sitemap will help you visualize the way information will be presented on your site and how easy or difficult it will be for customers to navigate. This, in turn, will help you foresee mistakes that could result in an off-putting experience for your customer. One of the primary requirements of any website is that it be user-friendly, and planning a sitemap shows whether yours will pass the test.
This is also a time for collaboration with your primary web designer. Many technology decisions need to be made early in the process, such as which content management system to use, what forms need to be implemented in the web design, and which programming language to use for coding.
Step 3: Designing the Basic Site Layout
We've all seen websites that make us cringe. Always remember that customers have choices — more choices, in fact, than ever before. If your business website is difficult to navigate, features unattractive graphics, or simply looks unprofessional, you can count on customers going somewhere else.
The purpose of a website is to attract your target audience. To do this, your website must be both appealing and functional. Your website should also play a key role in promoting your brand. Consistent use of your company logo and color scheme will strengthen the association between those things and your brand in the minds of consumers.
At this stage, your web designer should be front and center, showing you different mock options for the graphic design of your site. Now is the time to be very clear about what you like and what you don't to avoid a major redesign later. You want to make sure that you are communicating clearly with the site designer and that your company's tone and brand are represented well. Better to make changes now than after your site has gone live.
Step 4: Developing the Website and Creating Content
Once you have approved a design mock-up, it's time to develop the website and create content. The web designer will usually start with your home page, which is the centerpiece from which all navigation activity flows. After that content has been written, further interior pages can be populated with the appropriate information.
Content creation should be a concise, direct activity. Always keep the target audience in mind and convey information directly without being cumbersome or wordy. Have an editor go over all content, and always remember to include a call to action.
This is also the time when your web designer enacts custom features, such as your contact form page and your shopping cart. The content management system you chose earlier should now be implemented. While this is going on, you should have access to your website so that you can actively make changes — or at least be able to tell your designer exactly what changes you'd like made.
Step 5: Testing, Going Live, and Ongoing Maintenance
At last, it's time to go online with your website. Your web designer will make any final changes to the coding of the site and will test your website for functionality. It's important to ensure that your website runs smoothly across different browsers and devices. Once you have given approval and the site has been tested numerous times, the finished product will be uploaded to your server using a File Transfer Protocol (FTP).
Even after going live, you should continue to test your website for functionality. Ongoing maintenance is key. The best websites are continually improving the customer experience, integrating new features, and fixing the occasional bugs.
Whether your business is developing a brand-new website or looking to update, redesign, or maintain an existing site, the specialists at IronPlane can help. As experts in Magento and other platforms for eCommerce, our staff can ensure a smooth development process and seamless ongoing maintenance to help your business attract and retain a growing online customer base. Contact us today at 207-405-3877 or through live chat.