At IronPlane, we know that your online store is at the core of your eCommerce business. Your site shows off your products, helps develop your brand, and allows you to increase your revenue by driving conversions.
That's why it is important for your store site to be as aesthetically pleasing and highly functioning as possible. Your site needs to load quickly and facilitate customer purchases from browsing to checkout, all while looking its best.
It's often not worth the return on investment to spend time and resources developing an in-house technical capacity to develop and maintain your online store. Instead, build a relationship with an experienced Magento development agency. Look for one with a proven record developing eCommerce solutions for different kinds of businesses.
That's where a Magento 2 agency like IronPlane comes in. We are a full service, U.S.-based Magento agency ready to provide custom eCommerce solutions for your business, whether large or small. Here, we outline some of the ways that your business will benefit from working with a Magento 2 development agency and give you a sense of some of the custom solutions that IronPlane can provide for you.
Why Magento 2?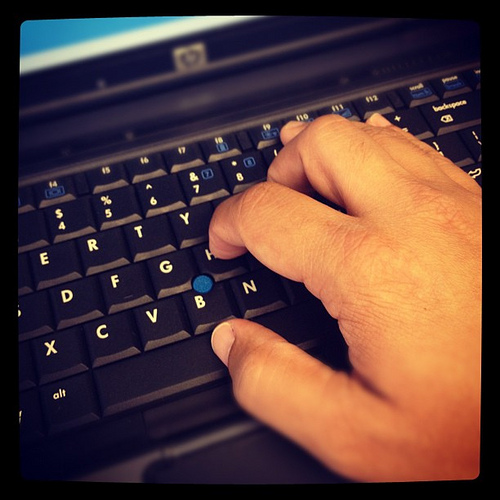 Image via Flickr by NoJo Foto
First, why go with the Magento 2 platform instead of other eCommerce platforms? Magento 2 has unparalleled scalability and performance. It features optimized web pages for faster loading, enhanced database flexibility, scalability to handle peak as well as average traffic loads, and increased server response times for all site activities.
Magento 2's improved checkout process streamlines everything from adding products to the cart to a completed purchase through a simple two-step process designed to drive conversions and improve the user experience. It makes a variety of payment options including Braintree and Paypal available for customers to use and provides an order summary at the end of the checkout process that includes shipping information.
Magento 2 also includes mobile-friendly design themes and checkout, allowing for the creation of eCommerce sites that are supported by a variety of types of devices. It provides an improved back end that makes managing shipping, inventory, sales, and reporting easier for you and your team. The new admin dashboard in Magento 2 is customizable for each team member and streamlines a number of administrative tasks, reducing the amount of time it takes for team members to complete typical tasks and simplifying your workflow.
Now that you know why we recommend Magento 2, why work with Magento 2 developers? There are several critical tasks that a Magento 2 development agency like IronPlane can help you with.
Migration from Magento 1 to Magento 2
Magento released version 2 of its platform in November 2015. Magento 2 brings enhanced scalability, extensions, integrations, and out-of-the-box capabilities to the Magento platform. The company recently announced that it will stop providing support for Magento 1 in June 2020, which has incentivized many eCommerce businesses to migrate to Magento 2.
The migration from Magento 1 to Magento 2, therefore, brings a number of significant benefits, but it's a large-scale undertaking that can be quite technically challenging. IronPlane's team of developers has a great deal of experience developing and executing strategic plans for eCommerce businesses to transition to Magento 2 without hassle. Our process includes a full inventory of all your current requirements to determine which capabilities will need to be replicated in Magento 2 and which can be discarded, a review of the current site for compatibility, and the creation of a data transfer plan.
A Beautiful, Well-Functioning Site
If you want your site to stand out from competitors, don't take the cookie cutter approach of building your site using a template. A Magento 2 developer can design custom modules and extensions for your site, assist with identifying and building in integrations with third-party services, and create other customized solutions for your eCommerce business.
There's no need to ask where to find Magento 2 developers. Our team of Magento developers has 10+ years of experience offering a full suite of customizable eCommerce solutions. Our developers have earned accolades for their front and back end programming, as well as integration, optimization, and customization. Whether your project is large or small, our Magento 2 developer pros are ready to take it on.
Diverse eCommerce Business Requirements
Every eCommerce business is unique, and different kinds of businesses have different site requirements. For example, the needs of our B2B clients tend to differ from our B2C clients. B2B companies may use SKU-based ordering, have complex shipping rules, and need to handle multi-warehouse support.
Our team has worked on hundreds of different kinds of eCommerce stores, including both B2B and B2C, and we have the experience to develop unique solutions for your business. We can handle unique requirements, such as providing support for multiple languages and currencies, adding shipping and payment integrations, and creating custom extensions to provide a seamless shopping experience for your customers.
Speed Optimization
A site that loads slowly can lead to abandoned carts, which represent a significant source of potential revenue for eCommerce businesses. Around 75% of all eCommerce shoppers abandon their filled carts before checkout, and a whopping 86% of shoppers using mobile devices abandon their carts prior to completing a transaction.
A slow site can turn off customers, leading to more abandoned carts as well as damage to your brand reputation. In contrast, a speedy site will help move customers through the sales funnel. It always helps to have a fresh set of eyes reviewing your site's code, organization, and server architecture to see where updates can be made that will optimize for speed.
Our team can conduct a comprehensive review of security and vulnerabilities, core Magento files for changes, theming structure, and all extensions. Our work can help speed up and improve Magento 2 performance.
Find out what it's like to work with experienced Magento 2 developers – book an appointment to get a free estimate today. Check out our portfolio to learn more about the custom eCommerce solutions we've created for a diverse array of clients.