Are you aware that 55% of eCommerce is done on a mobile device? Even with this statistic, many retailers don't have a website that is optimized for mobile usage. Today's consumers expect to access every site easily on their mobile devices. They also expect a minimum of load time and ease of purchasing. Without an optimized mobile site, your eCommerce strategy can easily drown in a sea of abandoned shopping carts and high bounce rates.
You need to think about several key points when revamping your website to make it mobile friendly. Keep in mind that web optimization practices are not the same as mobile optimization practices. It would be best to have a web designer who is fluent in both practices in order to address general principles of good web design along with specific principles related to effective translation of your site to mobile devices.
Speed Is Everything on a Mobile Site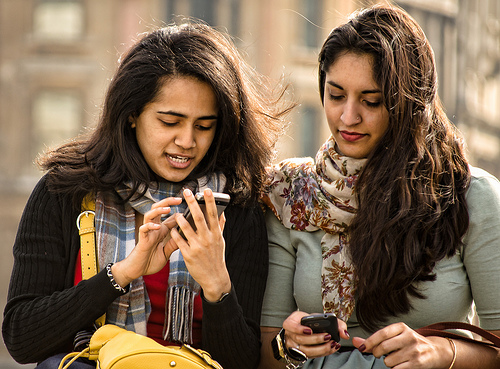 Consumers today are quick to bounce on a mobile site if it doesn't meet their speed expectations. Once consumers have left a slow-loading website, the majority will not return to make a purchase.
Poor customer satisfaction leads to poor online reviews and complaints, which, in turn, has a negative impact on your online reputation and leads to fewer consumers on your site making fewer purchases. This cycle can be vicious. You want to optimize the speed and ease of use on your mobile site.
Google has been proactive on this front by introducing AMP (Accelerated Mobile Pages), a suite of components designed to speed up your mobile site in the hopes of reaching Google's goal of 1-second load time. One of its first recommendations is to trim the fat. Just like a hot air balloon needs to jettison weight in order to achieve lift, for your mobile site, any extraneous scripts need to be jettisoned.
Images and videos that work fine on a regular site can create significant loading problems for a mobile device. Google Developers have several tips for how to reduce image problems on your site. Remove any Flash videos, which can produce content that is unreadable and content that negatively impacts your search engine rankings.
Make the User Experience Enjoyable
Mobile users are looking for an enjoyable UX (user experience). One of the easiest ways to accomplish this task is to design separate websites. You can create a mobile website in a subdomain. When you do this, your main site and your mobile site can each be tailored to the demands of each usage category. The obvious downside to this approach is that the maintenance of two distinct websites requires twice as much work as running one.
You should plan for several smaller details when designing your mobile site. By using responsive design, the elements that work well on your main site will also translate effectively into mobile usage. The basic design concept of a well-executed mobile site is that it should be simple and fast (see above). You want your consumers to navigate with as little movement as possible. By reducing the number of actions the consumer has to take you are creating a much more utilitarian mobile site.
Designers should also take into account size elements. Think about the size of buttons and overall fonts on your website. If consumers are going to have to zoom in everywhere to see what is going on, they will bounce to another site that is more suited to their needs. With a variety of screen sizes on the market, you want your consumers to be comfortable regardless of whether they are visiting your site via a small phone or a large tablet. Using responsive design makes the site fit the screen and be visually consistent across devices. Google offers a number of tools that can evaluate how mobile friendly your site is.
Although Flash is discouraged, that doesn't mean you should immediately eliminate all videos from your mobile site. Using GIF files or short product usage videos can go a long way toward helping the consumer see your product in action.
Of course, SEO principles still apply in mobile devices. Consumers who are in a hurry need to find information quickly. This means appropriate keyword usage and SEO is vital. Designers should consider use of rich snippets, which not only provide more information to a consumer doing a search but also take up valuable screen space on a mobile device. The more space your search result uses, the less space there will be for your competitors to crowd the screen.
Make Checking Out as Simple as Possible
More and more consumers are completing purchases online using their mobile devices. It would be a shame to lose a conversion simply because the transaction was too complicated to make the purchase using your online checkout feature. Just as with the rest of your site, the checkout procedure needs to be as simple and efficient as possible. Think about Amazon with its one-click checkout. It's clearly optimized for speed and easy to access on any mobile device.
Time is of the essence on a mobile purchase, especially given that most B2C purchases are emotional and impulsive. Ask yourself what is the minimum amount of necessary information needed to complete a purchase. You can reduce the time even further by using a social media login. Letting consumers access a login with a preexisting account, such as Facebook or Yahoo, can simplify matters on your end.
When it comes time to pay, incorporate a trusted third-party payment option, such as PayPal. This prevents having to collect high volumes of credit card information, which can slow the purchase time. If you have returning customers, allowing them to auto fill various forms can also make shopping easier and enhance the overall UX experience.
If you want to optimize your eCommerce mobile site or revamp a site for mobile usage, talk to the professionals at IronPlane. The marketing and design teams can help you create a mobile-friendly site. We can also help you reduce your bounce rates and greatly improve your overall conversions.