Shoppers are using their mobile devices more and more these days to browse and shop online. However, the secret of mobile eCommerce is what marketers refer to as the mobile gap. Mobile conversion rates are far lower than conversion rates on other types of devices. One study found that 86% of shoppers abandoned a cart on a mobile site during the checkout process. The mobile gap is troubling, but it also provides a major opportunity for eCommerce retailers. Figuring out how to close this gap can generate more sales. We outline our best tips for increasing mobile conversions to close the mobile gap.
Go for Mobile Site Optimization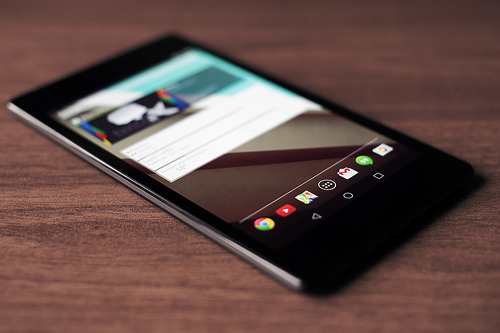 First, make sure that your eCommerce site is optimized for use on mobile devices. Having a mobile-friendly site that displays accurately on mobile devices as well as laptop and desktop computers is critical for increasing your mobile conversions. Larger navigation buttons, resized images, and an easily accessible menu located at the top of the page are some of the features that are important for building a responsive mobile design.
Magento's Theme Switcher is a useful extension that automatically makes your site browser OS compatible so that it is easily accessible across different types of devices. IronPlane's Magento-certified team of developers can help you to implement this particular type of extension.
You can take several other fairly simple steps to make your site more legible and easier to use in mobile format. Place calls to action, or CTAs, at the top of the screen to maximize visibility. Large product images can make your site clunkier in a mobile format. Consider reducing the size of images without making them appear pixilated, and use image compression to speed up load time.
Experiment With Icons and Offerings
Magento developed the Mobile eCommerce Initiative in 2018, working together with PayPal, HiConversion, and a group of Magento Systems Integrators. This pioneering initiative resulted in a series of experiments to develop a better understanding of what types of tactics drive mobile conversions. These experiments have produced some dramatic findings with implications for your eCommerce site.
Of all features and tactics tested so far, the initiative found that two relatively simple changes — security icon placement and PayPal Express Checkout — had surprisingly large effects. First, online security is a more pressing concern for shoppers these days. The security icon placement experiment was intended to help customers to understand security measures implemented through the Magento platform. Merchants found that simply placing a security icon on the checkout page lifted revenue per visitor by an average of more than 17% — an incredible shift.
In addition to security, customers place a high value on convenience. Friction encountered during the checkout process is therefore likely to lead to more abandoned carts and lost sales. Magento's partners tried placing the PayPal checkout button at different locations during the checkout process. They found that placing a PayPal shortcut on the mini cart page provided an average 8.72% lift to revenue per visitor without decreasing the average value of sales.
While these innovations are promising, every eCommerce site's customers bring different expectations and values to their shopping experience. Different features are therefore more likely to work best for you and your customers. Experiment with moving the PayPal checkout shortcut and security icons, but try other experiments, too. You may try offering a variety of different payment options, offering free shipping and other bonuses for purchases or loyal customers, or creating more urgency around promotions. Keep careful track of data to analyze which features and tactics raise your revenue the most.
Pursue Varied Communication Methods
Different customer segments may be more responsive to different forms of communication. For example, older customers may prefer to receive customized emails, while millennials may be more responsive to text messages. Magento 2.0 offers extensions to segment your customer base and use different methods of communication with different customer groups.
For example, the transactional SMS messaging extension allows merchants to contact customers by text message, which may be more likely to be read than emails. Merchants can message customers about new invoices, orders, or shipments with customizable templates. Additionally, you can enable the shared carts feature which allows customers to share products with friends via an SMS that contains a link to the product page and reach new customers.
Implement Promotions and Special Discounts
Promotions and special discounts targeting mobile users can help drive mobile conversions. Magento offers a number of different extensions that allow you to segment your customer base. It also offers customizable promotions, such as daily offers or seasonal discounts, to different groups of customers.
Rewards programs for repeat mobile customers can help to build a loyal customer base. They also encourage visitors to return to your site. Free shipping or quantity discount offers can encourage shoppers to load up their carts. As noted above, each customer segment will respond differently to promotional offers. Experiment with different promotions to find which ones do the best job of driving mobile conversion rates for your site's visitors.
Minimize Loading Speed
Customers quickly grow frustrated with mobile sites that load slowly. One study found that 79% of visitors who were dissatisfied with a mobile site's performance while they shopped said they were less likely to shop on that site in the future. Further, Google's algorithm now takes mobile site loading speed into account in its rankings. Thus, loading speed is critical to any SEO strategy.
You can optimize the speed of your mobile site, including reducing or compressing images, in several ways. IronPlane's Magento-certified developers can conduct a speed optimization and code review to understand what may be slowing down your site and how to maximize mobile site performance accordingly.
Mobile eCommerce is poised to grow even more over the next several years. By 2021, analysts expect mobile sales to make up more than 70% of total eCommerce sales worldwide. Prepare your eCommerce site now to take advantage of this growing market and to close the mobile conversion gap.